Community Outcomes – The Benefits of
First 5 San Bernardino in Our Communities
Children from prenatal through five years of age and their families receive broad-based support with parent education, health care, social services, and quality childcare. To date, we have served thousands of children and their parents, caregivers and childcare providers through the First 5 program. Ultimately, everyone benefits from this effort because of the long-term impact on the community.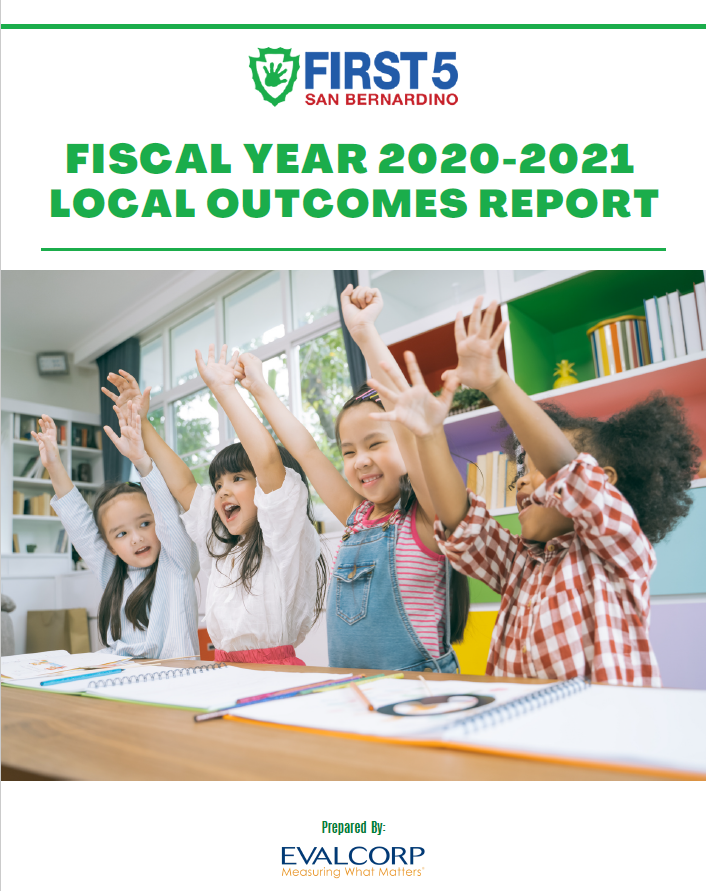 Fiscal Year 2020-2021 Local Outcomes Report
The 2020-2021 Local Outcomes Report is now available.
The following report presents an overview of accomplishments and successes
achieved through First 5 San Bernardino's (F5SB) funded initiatives in fiscal
year 2020-2021 in each of the three Strategic Priority Areas of the 2020-2023
Strategic Plan.
Within each of the Strategic Priority Areas, F5SB maintained a
commitment to systems-level efforts: Collaboration, Community Capacity
Building, and Workforce.
Previous Local Outcomes Report