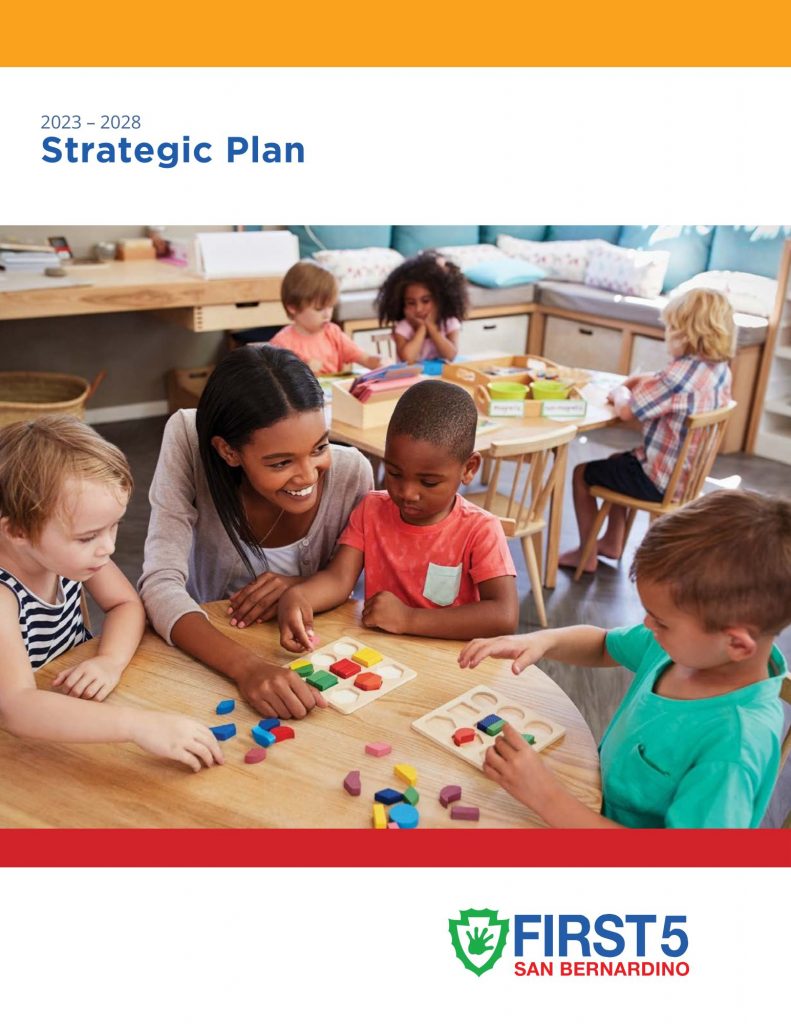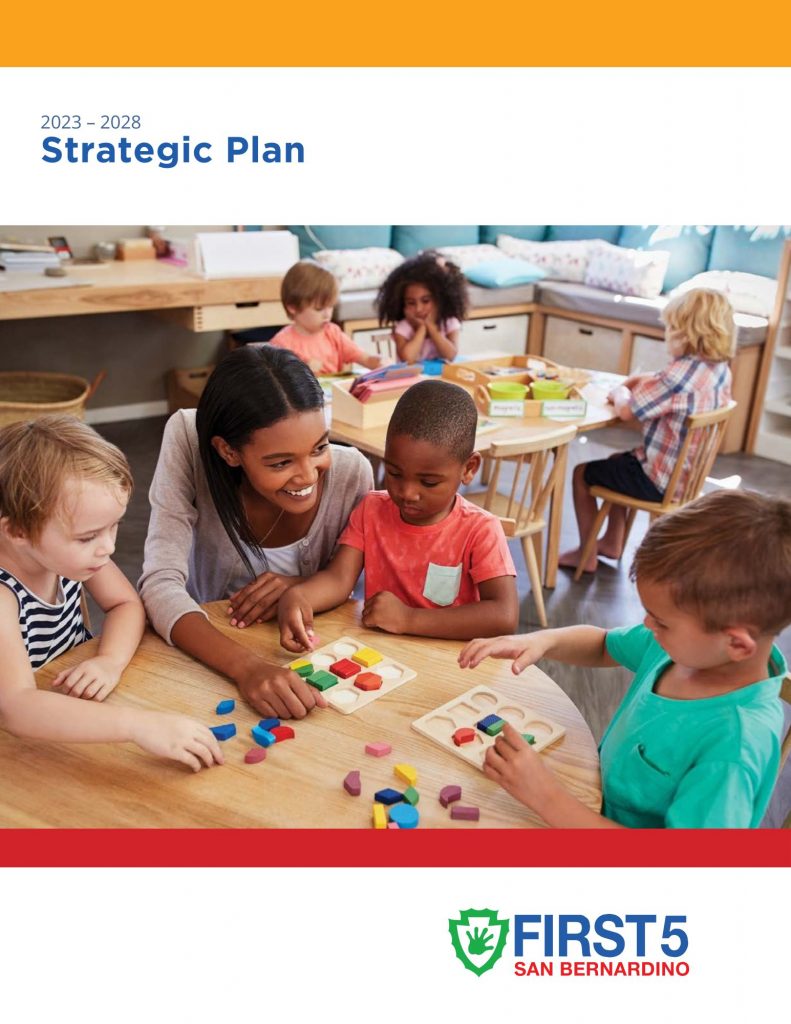 First 5 San Bernardino
2023-2028 Strategic Plan
The 2023-2028 Strategic Plan is now available.
First 5 San Bernardino is excited to share the 2023-2028 Strategic Plan which outlines the vision and goals of the Children and Families Commission of San Bernardino County.
The new five-year plan supports a forward-focused vision and identifies actionable ways to meet the organization's goals and objectives while exercising flexibility and appropriate response to changing landscapes and challenges. The plan also explains our organization's six key roles in systems work from collaborator to funder, outlines our three integrated strategic priority areas of child health, early learning and family support, in addition to detailing our guiding principles and commitment to equity.
In summary, the new strategic plan is a roadmap for how we will act as champions for children and families. We welcome input from our community, especially our county's parents, and invite you to take advantage of the opportunities to participate in parent/community surveys or serve on the First 5 Advisory Committee.
Previous Strategic Plans
First 5 San Bernardino Strategic Pan 2020-2023
First 5 San Bernardino Strategic Plan 2015-2020

QRIS Strategic Plan