News & Announcements
The First 5 San Bernardino Commission meeting will be held on Wednesday, October 25, 2023 at 735 E. Carnegie Drive, Suite 150, San Bernardino in the Commission Conference Room beginning at 3:30 p.m.
First 5 San Bernardino Launches Kids Safe Summer Campaign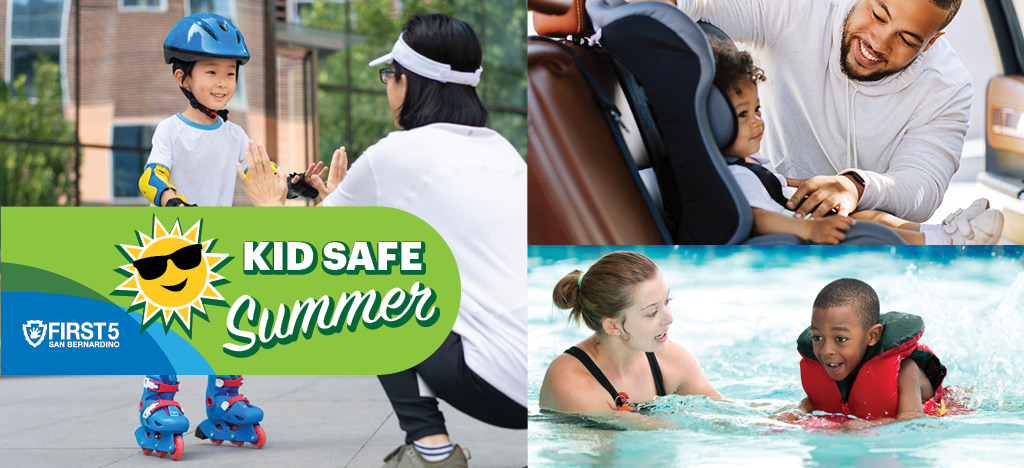 Learn more about the importance of keeping your babies, toddlers and kids safe by properly installing their car seats. Check out these car seat safety resources.

Summer is a time for fun in the sun, but it also poses many dangers for young children aged 5 and under. As temperatures rise and outdoor activities increase, it's important for parents and caregivers to be aware of the potential risks and take steps to keep young children safe. First 5 San Bernardino launched a new bilingual campaign called Kid Safe Summer aimed at heightening awareness of keeping little ones safe around water, in the direct sun, during playtime and even on road trips. Check out the site for more information.
Media Coverage Promotes Hot Car Safety For Children
First 5 San Bernardino joined forces with the San Bernardino County Sheriff's Department to share important information with KABC LA Channel 7 about the dangers of hot cars and tips for remembering to always check your back seat before exiting the vehicle.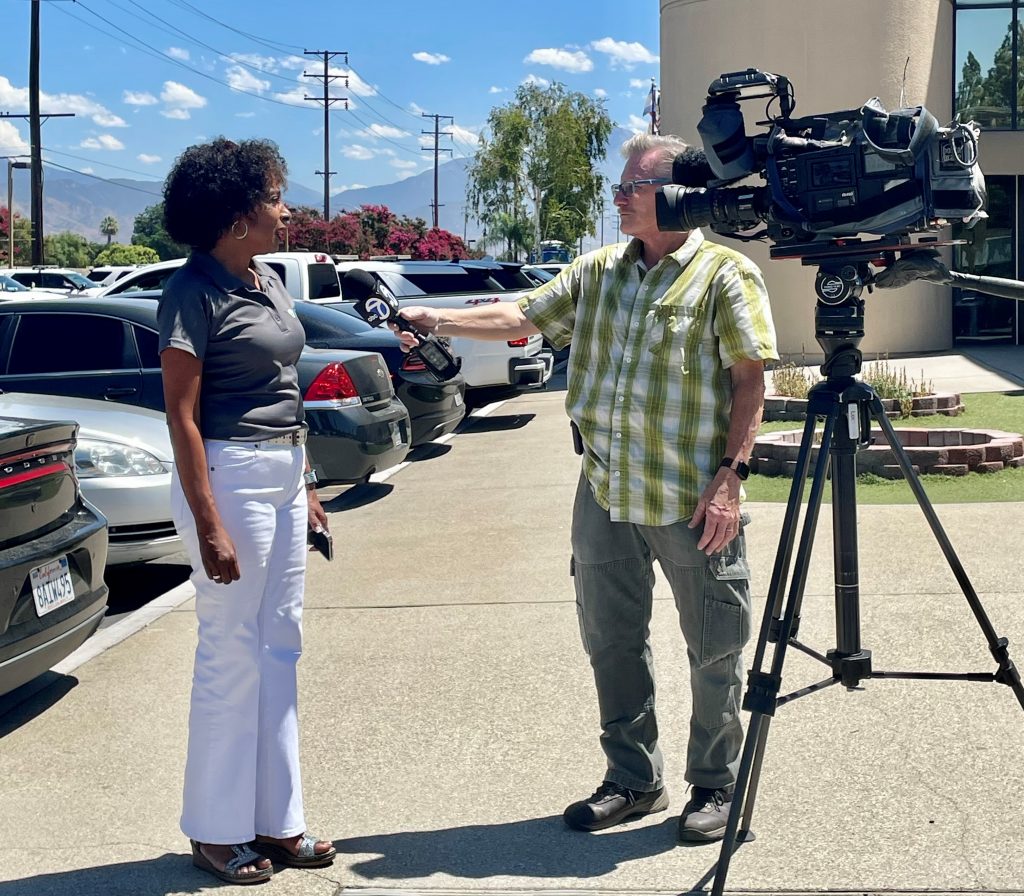 Summer 2023 Milestones Now Available
Check out the latest news from First 5 San Bernardino in the summer 2023 issue of Milestones.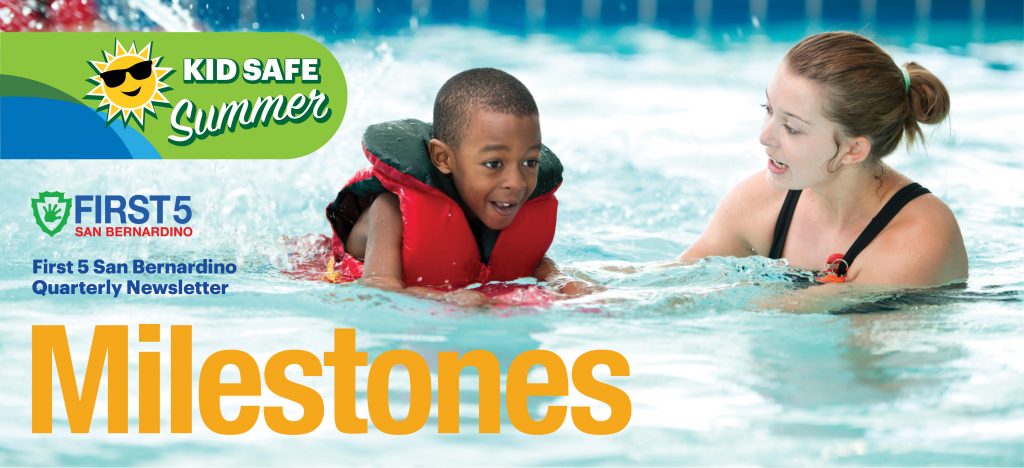 Recruitment Underway for F5SB's Advisory Committee
First 5 San Bernardino is accepting applications for membership to serve on the Advisory Committee to its Commission. The Advisory Committee is responsible for providing expertise, advice and assistance to the Commission, staff and service agencies to enhance the capacity, accessibility and quality of the organization's partnerships and service to the public. Learn more at Advisory Committee – first5sanbernardino
Watch F5SB's New Video Promoting Oral Health at E. Neil Roberts Elementary School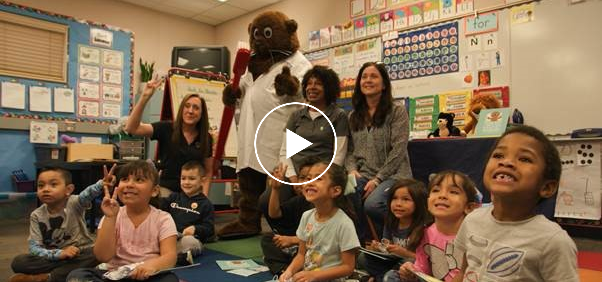 Little Teeth, Big Responsibility
Partner Toolkit now available.
First 5 San Bernardino Local Outcomes Report 2021-2022
In fiscal year 2022, F5SB served 29,468 children, 17,431 caregivers, and 4,720 providers. Read the most recent Local Outcomes Report to learn how the organization supported children, improved child well-being and remained responsive in a changing environment.
In need of resources?
In need of diapers, baby wipes, food, clothing, car seats or other essential items? There are local organizations ready to assist. On your phone, dial 211 or go online to Inland SoCal UnitedWay 211+ or ConnectIE,
Resources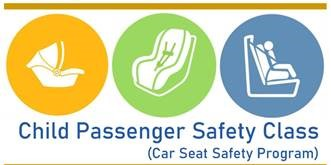 A free car seat safety class for parents and other care providers is offered each month in English and Spanish in San Bernardino. Classes are taught by certified Child Passenger Safety Technicians. Topics include California's buckle-up laws; basic crash dynamics; how car seats and seat belts protect in a crash; proper seat belt use and correct installation of car seats.  Learn more or call 1 (800) 782-4264 to register. 
CalKIDS offers free money for college for all children born after July 1, 2022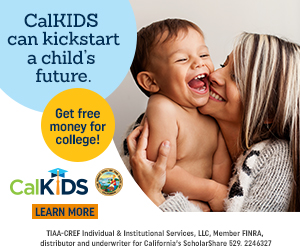 CalKIDS is the long-awaited children's savings account program that offers all newborns and eligible low-income public school students in California between $25 and $1,500 to start saving for college and career training. Register your child today. Watch these videos to learn about the CalKIDS program and how to register your child
SUMMER SAFETY – Virtual Workshop Series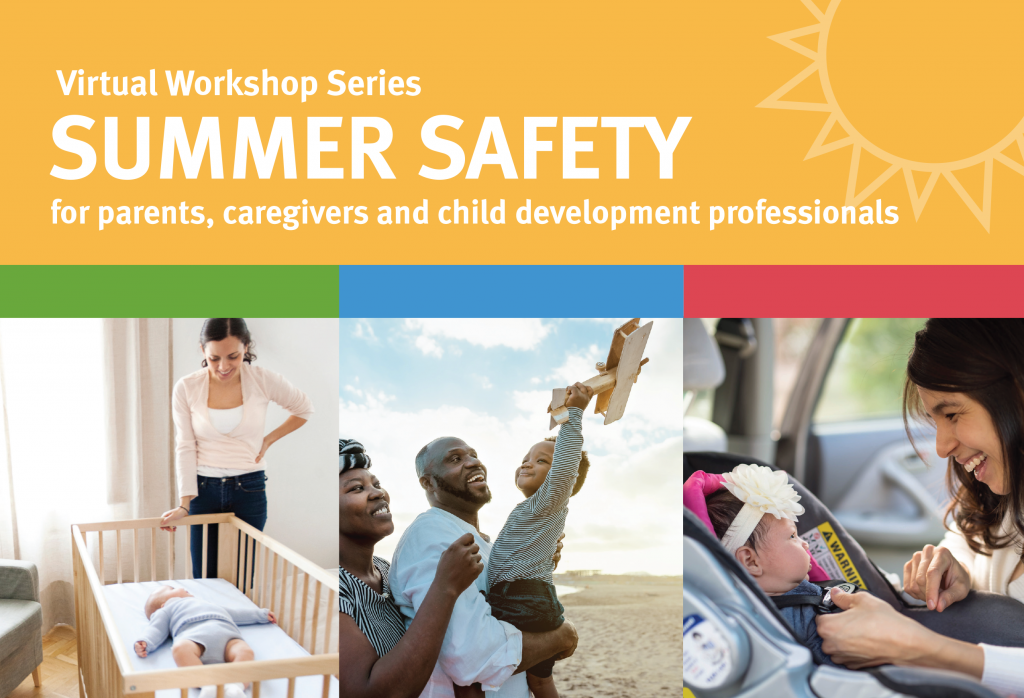 To help parents and caregivers keep their children safe this summer, First 5 San Bernardino, SAFE KIDS Inland Empire and Loma Linda University Children's Health have teamed up to provide the latest summer safety information in a series of virtual workshops.
While the live seminars have concluded, the important content is available on demand in the links below.
Do you or someone you know need help paying for child care?

Child Care Resource Center can help. We all know child care is expensive but did you know CCRC can help with the cost? Many families don't know that they qualify for help paying for child care. Financial assistance is available for child care all hours of the day, including nights, weekends, or for just a few hours a week.
Whether you are looking for employment, going to school, or working and in need of care, CCRC can help! And, you can choose your child care type such as licensed center, family child care home, a family, friend or neighbor to take care of your child. Need help finding a provider? We can help with that too. The application is quick and easy. Most people complete it in 3-5 minutes.
Visit ccrcca.org/apply or call 1-866-67-KIDS.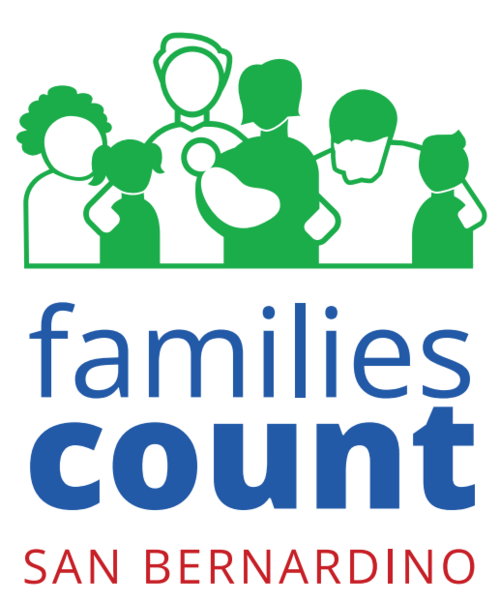 Take the Families Count Survey
Parents and caregivers of children under nine years old are encouraged to register to provide feedback on how we can best support the needs of children and families. Receive $5 for each survey completed.
English Survey
Spanish Survey

Calendar
Events Search and Views Navigation
Videos
How every child can thrive by age 5
By Molly Wright, seven-year-old student from Queensland, Australia
How does income affect childhood brain development?
By Kimberly Noble, MD, PhD