News & Announcements
Meeting Notice: Children and Families Commission for San Bernardino County
The January 11, 2023, Commission meeting has been cancelled. The next meeting will be held February 8, 2023.
Little Teeth, Big Responsibility
First 5 San Bernardino Local Outcomes Report 2020-2021
First 5 San Bernardino's Local Outcomes Report for 2020-2021 is now available.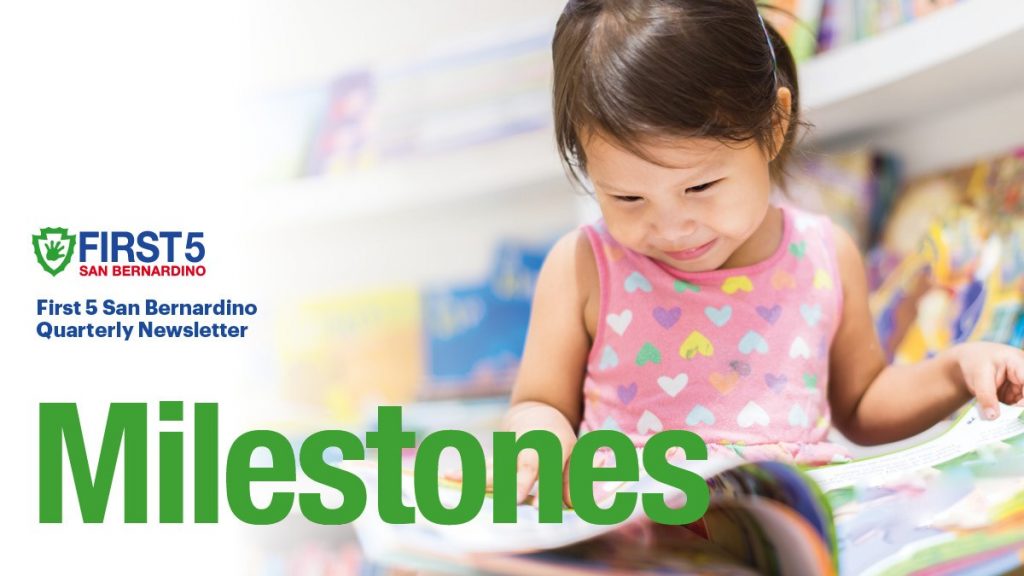 Winter 2022 Milestones Newsletter
In need of resources?
In need of diapers, baby wipes, food, clothing, car seats or other essential items? There are local organizations ready to assist. On your phone, dial 211 or go online to Inland SoCal UnitedWay 211+ or ConnectIE,
Partner News
Free Diapers Available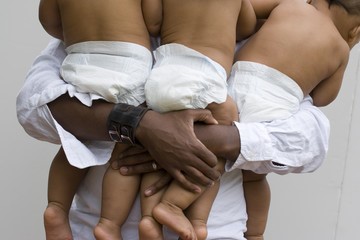 Community Action Partnership of San Bernardino County and the Health Education Center at Dignity Health Community Hospital of San Bernardino, located at 1725 Western Avenue in San Bernardino, currently has free diapers sizes 1 to 6 available. Call 909.806.1816 to verify eligibility and plan a pick up.
Do you or someone you know need help paying for child care? 

Child Care Resource Center can help. We all know child care is expensive but did you know CCRC can help with the cost? Many families don't know that they qualify for help paying for child care. Financial assistance is available for child care all hours of the day, including nights, weekends, or for just a few hours a week.
Whether you are looking for employment, going to school, or working and in need of care, CCRC can help! And, you can choose your child care type such as licensed center, family child care home, a family, friend or neighbor to take care of your child. Need help finding a provider? We can help with that too. The application is quick and easy. Most people complete it in 3-5 minutes.
Visit ccrcca.org/apply or call 1-866-67-KIDS.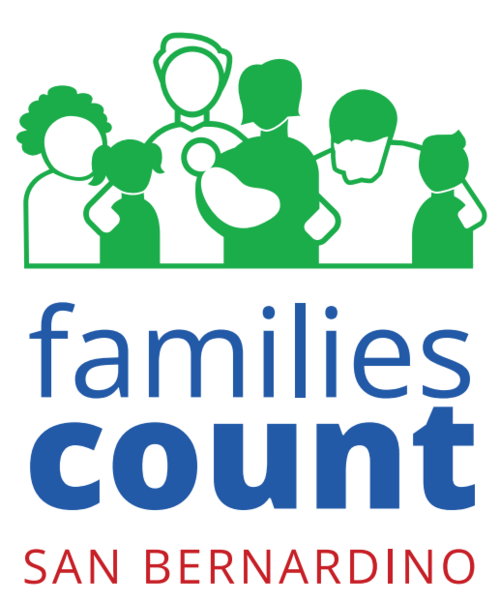 Take the Families Count Survey
Parents and caregivers of children under nine years old are encouraged to register to provide feedback on how we can best support the needs of children and families. Receive $5 for each survey completed.
English Survey
Spanish Survey

Calendar
Events Search and Views Navigation
Videos
How every child can thrive by age 5
By Molly Wright, seven-year-old student from Queensland, Australia
How does income affect childhood brain development?
By Kimberly Noble, MD, PhD