News & Announcements
First 5 San Bernardino Commissioner Ted Alejandre Named State Superintendent of the Year
On May 2, 2022, San Bernardino County Superintendent of Schools (SBCSS) Ted Alejandre was awarded State Superintendent of the Year by the Association of California School Administrators (ACSA). Read more.
Alejandre, Dowdy-Rodgers Join First 5 San Bernardino Commission
First 5 San Bernardino is pleased to announce Ted Alejandre and Gwendolyn Dowdy-Rodgers, EdD, have been appointed as new commissioners with First 5 San Bernardino. These appointments were recently approved by San Bernardino County's Board of Supervisors and became official during a swearing-in ceremony led by First 5 San Bernardino Executive Director Karen E. Scott during the April 6, 2022, commission meeting. Read news release.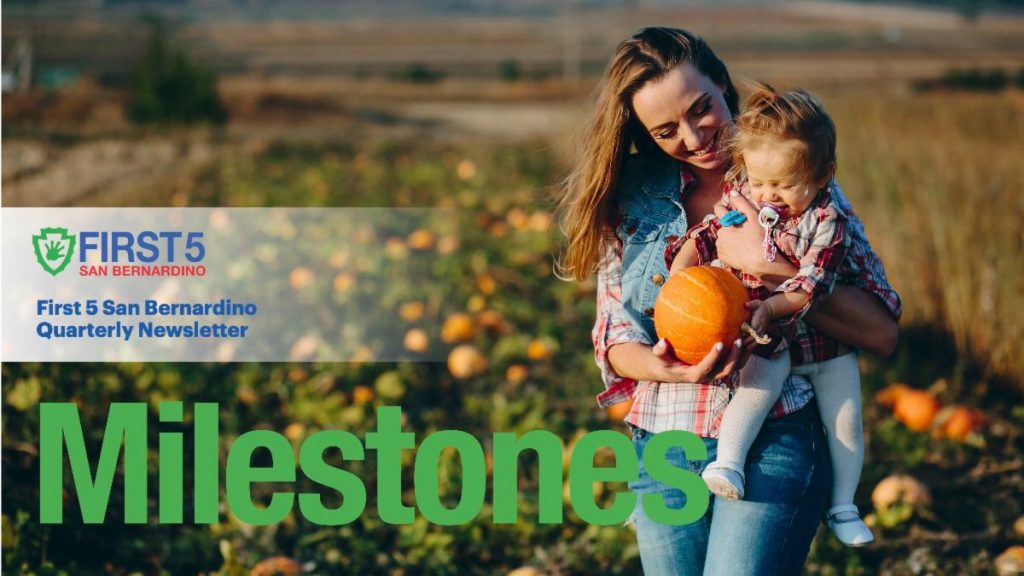 Spring 2022 Milestones Newsletter
Education Insight: Early Childhood Education: Universal Transitional Kindergarten (UTK)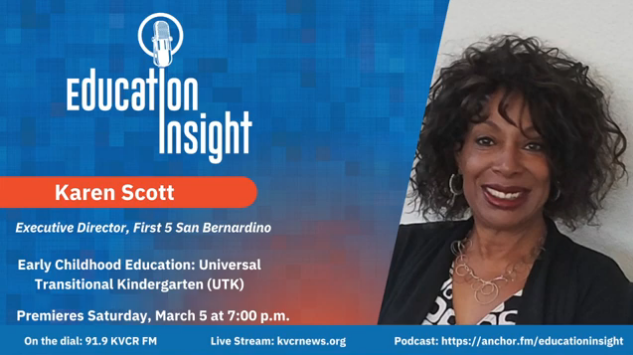 Karen Scott, Executive Director for First 5 San Bernardino, is a guest on the podcast Education Insight. In this episode Karen talks about the importance of Transitional Kindergarten and what challenges we face when adopting high-quality Transitional Kindergarten in the Inland Empire.
In need of resources?
In need of diapers, baby wipes, food, clothing, car seats or other essential items? There are local organizations ready to assist. On your phone, dial 211 or go online to Inland SoCal UnitedWay 211+ or ConnectIE,
San Bernardino County Renters: Unable to pay your rent due to Covid-19?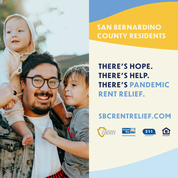 You may be eligible for help. Call 211 or go to San Bernardino County Rent Relief Partnership.
Effects of Pandemic on Child Care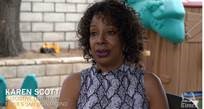 First 5 San Bernardino Executive Director comments on how pandemic demands and low wages have worsened the child care desert in San Bernardino County.
Watch LA Times Video
First 5 San Bernardino Local Outcomes Report 2019-2020
Please open the link to view the First 5 San Bernardino Local Outcomes Report for 2019-2020. 2019-2020 Outcomes Report.
View Our 20th Anniversary Story
Learn about how we celebrated our 20th Anniversary through photos, videos, and media coverage.
Partner Events
"Get On Board" resource fair for young families
Barstow's Historic Harvey House
685 N. 1st Avenue, Barstow, CA 92311
Door prizes available including a Pack & Play from Barstow Community Hospital.
Fun and informative for the whole family. (Resource Fair Information)
Get connected if you:
• Are pregnant or post-delivery
• Are breastfeeding or plan to
• Want to learn about your feeding choices
• Are a father or expectant father
• Have small children
Questions? Call Lauren Stapp at 760.221.7467
Sponsored in part by First 5 San Bernardino and the Inland Empire Breastfeeding Coalition
Families Count: We want your feedback
Families Count brings families together to improve the lives of their children. Register today to share your opinions through 5-minute surveys on how to improve family services throughout the Inland Empire. All parents and families of children under the age of 9 living in the Inland Empire can register. Make your voice count!
Calendar
Events Search and Views Navigation
Videos
How every child can thrive by age 5
By Molly Wright, seven-year-old student from Queensland, Australia
How does income affect childhood brain development?
By Kimberly Noble, MD, PhD