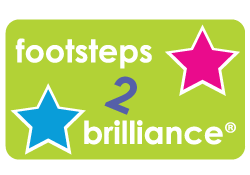 Footsteps2Brilliance® is a literacy tool that provides the foundation for proficiency needed for our early learners. If students use this platform for just 15 minutes per day, in one month, they will show a seven month gain in literacy skills. San Bernardino County's Vision is a Vision2Read, and this fits right in with that Vision. If children are reading at grade level by 3rd grade, they will be successful as they pursue their academic goals in the future.
Footsteps2Brilliance® is free for students and families across San Bernardino County.
First 5 San Bernardino has partnered with the San Bernardino County Superintendent of Schools, Preschool Services Department and Children's Fund to begin Footsteps2Brilliance throughout San Bernardino County.