Little Teeth, Big Responsibility
Did you know that over 60 percent of kindergarten students have experienced dental decay? First 5 San Bernardino wants parents and caregivers to understand the importance of healthy baby teeth and early childhood oral health, so we're teaming up with San Bernardino County Department of Public Health's Smile SBC to urge parents and caregivers to make their child's oral health a priority with our "Little Teeth, Big Responsibility" campaign.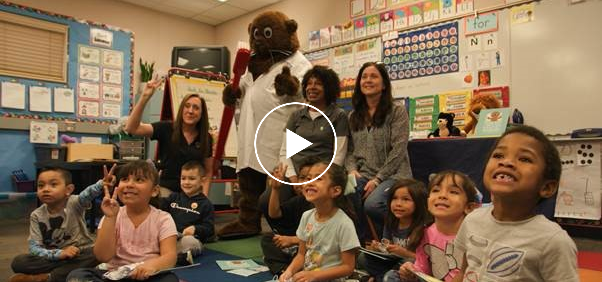 Baby teeth are very important to your child's health and development. They help them chew, speak and smile – and they hold space in their jaws for permanent teeth that are growing under the gums. Starting babies off with good oral care can help them grow accustomed to the sights and sounds of dental office while also protecting their teeth for decades to come.
Tooth decay is preventable, yet it remains the most common chronic childhood disease (according to the Centers for Disease Control (CDC). Because decay can start when the first tooth appears, the CDC recommends your child's first visit to the dentist by age 1 – or even better, by their first tooth – and then again, every six months. Developing good oral habits at an early age by brushing, flossing, eating healthy and visiting the dentist regularly helps children get a great start on a lifetime of healthy, pain-free teeth and gums.
Visit smilesbc.org to find free and low-cost dentists near you, useful tips on how to take care of young teeth, and additional information about how to get help with enrollment or transportation.
Resources:
Partner Toolkit
First 5 San Bernardino Oral Health Toolkit