Summertime means more time outside and on the move. Protect your child by properly utilizing helmets and car seats.
Guides to Car and Booster Seat Installation by California Highway Patrol
Proper installation of car and booster seats are essential to protecting our little ones while on the move. California Highway Patrol offers helpful video guides to installing rear-facing car seats, forward-facing car seats and booster seats, both in English and Spanish.
Wear Your Helmet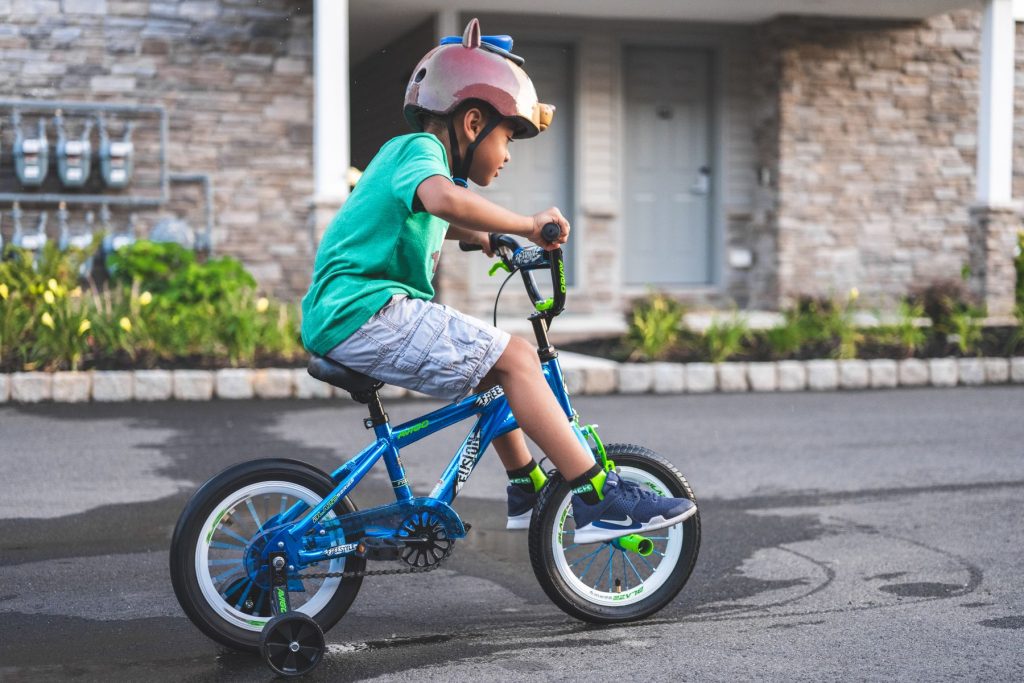 Using helmets decreases the risk of head injury.
Head trauma increases significantly when children are not wearing helmets when they should, because toddlers' skulls are still developing and are more susceptible to injuries from falls or collisions.
Fasten their helmet. California law requires all children to wear helmets when engaging in activities that involve riding or using equipment such as bicycles, tricycles, scooters, and other ride-on toys.
Helmets work by not only absorbing the force of an impact to prevent a serious head injury, but they also spread the impact out over a large surface area. This helps protect the face and neck at the same time.
It is important that the helmet fits properly and is worn correctly to provide maximum protection. Instruct your child to open their mouth as wide as they can. The helmet should be securely fastened so it hugs their head when doing so.
Additional resource: The bike helmet fit test from Safe Kids Worldwide.
Car Seat Safety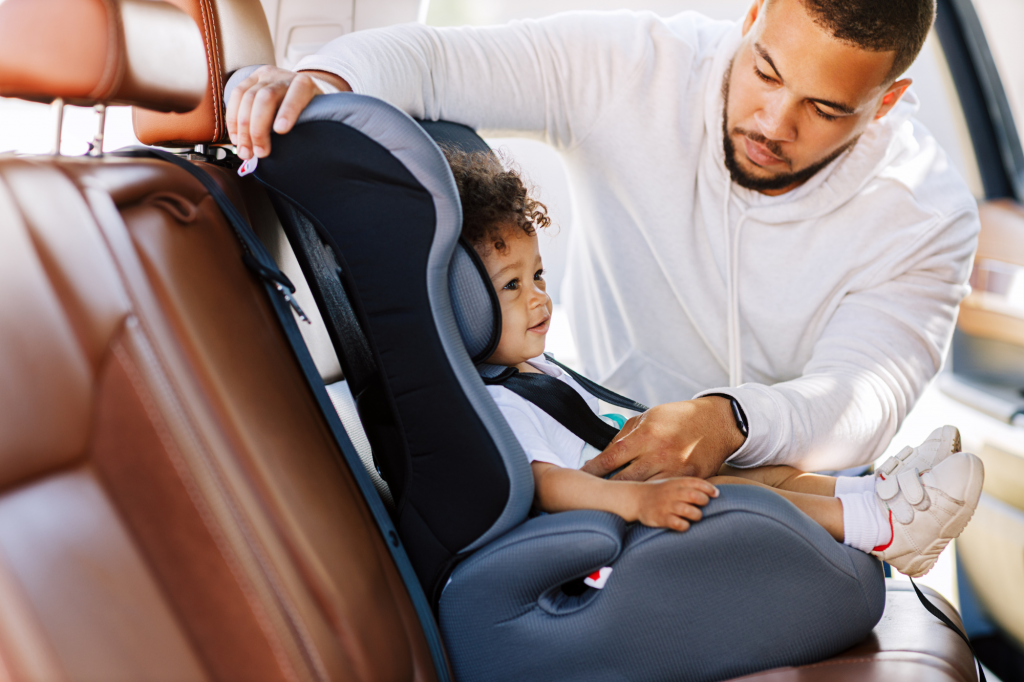 Proper car seat usage is essential to protecting your baby or toddler in the event of a car accident.
California law requires all children under the age of eight to be properly secured in a car seat or booster seat. It should be secured in the back seat of the vehicle, away from active air bags that are meant to protect adults.
Children who are under two years old or who weigh less than 40 pounds must be secured in a rear-facing car seat.
When selecting a car seat, be sure to choose one that is appropriate for your child's age, weight and height, and make sure it meets safety standards.
It is important to follow the manufacturer's instructions for installation and use.
Additional resources: