The First 5 San Bernardino Strategic Plan Advisory Group is comprised of First 5 San Bernardino staff (representing programs and operations), stakeholders from other public agencies, and community based organizations.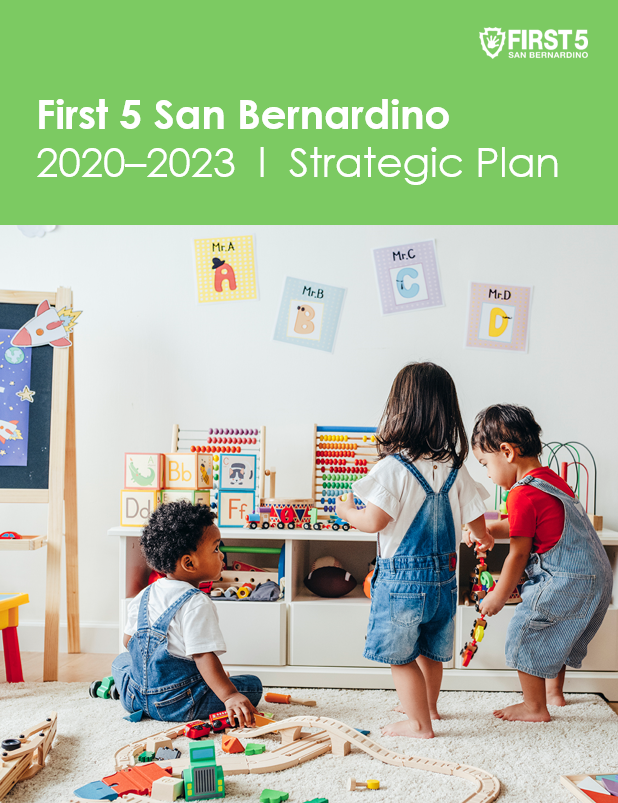 First 5 San Bernardino
2020-2023 Strategic Plan
The 2020-2023 Strategic Plan is now available.
The Strategic Plan Advisory Group began meeting in January of 2019 to create the 2020-23 Strategic Plan. This timing provided an opportunity for reflection of key lessons learned in the past five years and identification of how and where First 5 San Bernardino should continue to focus programmatic efforts to support better outcomes for children prenatal to age five and their caregivers in San Bernardino County. The diverse stakeholders that participated in the workgroup ensured the plan reflects the values and priorities of the community.
Previous Strategic Plans
First 5 San Bernardino Strategic Plan 2015-2020

QRIS Strategic Plan